TBILISI – GORI (FORTRESS) – STALIN MUSEUM – UPLISTSIKHE – MUKHRANI – TBILISI
GORI FORTRESSshow galleryhide gallery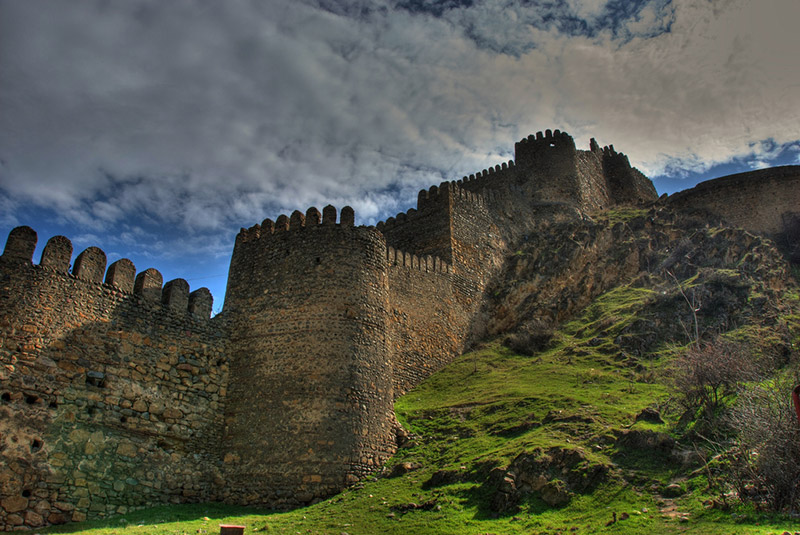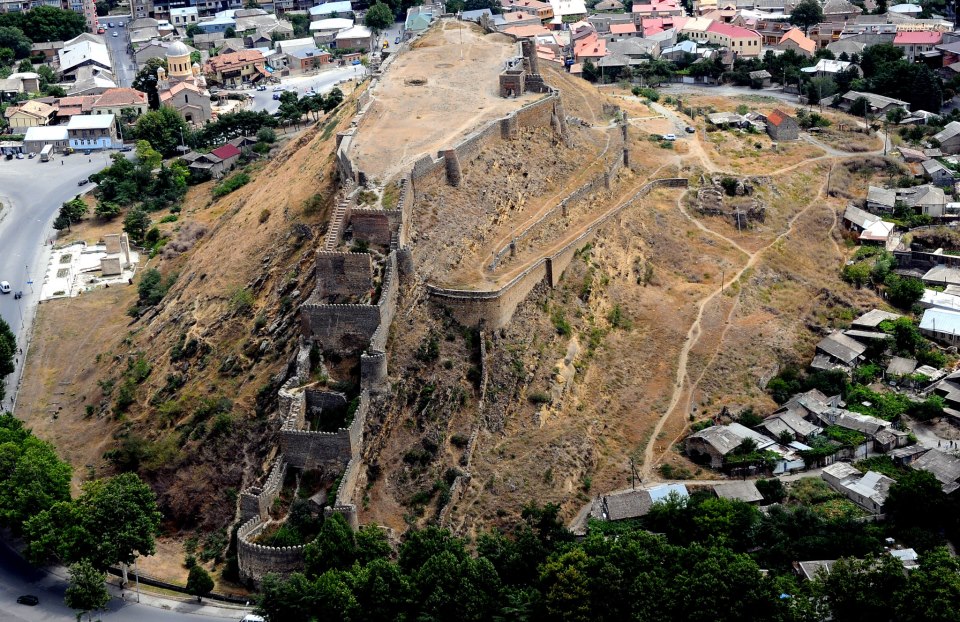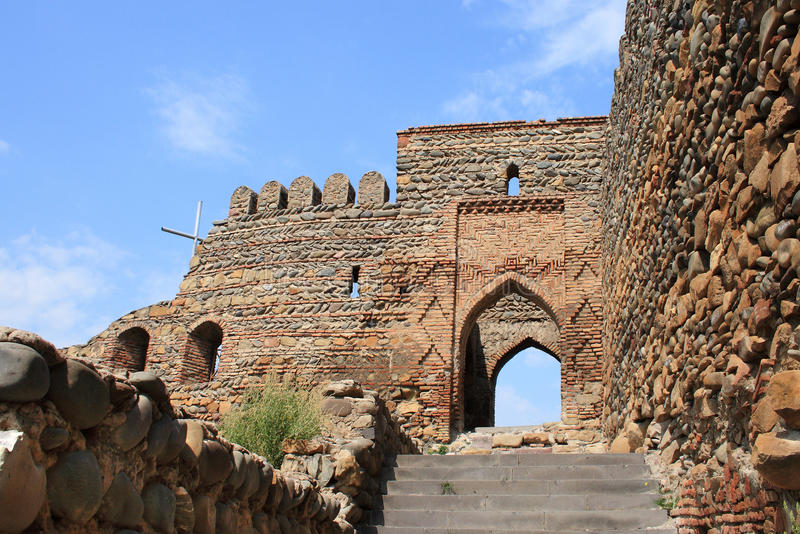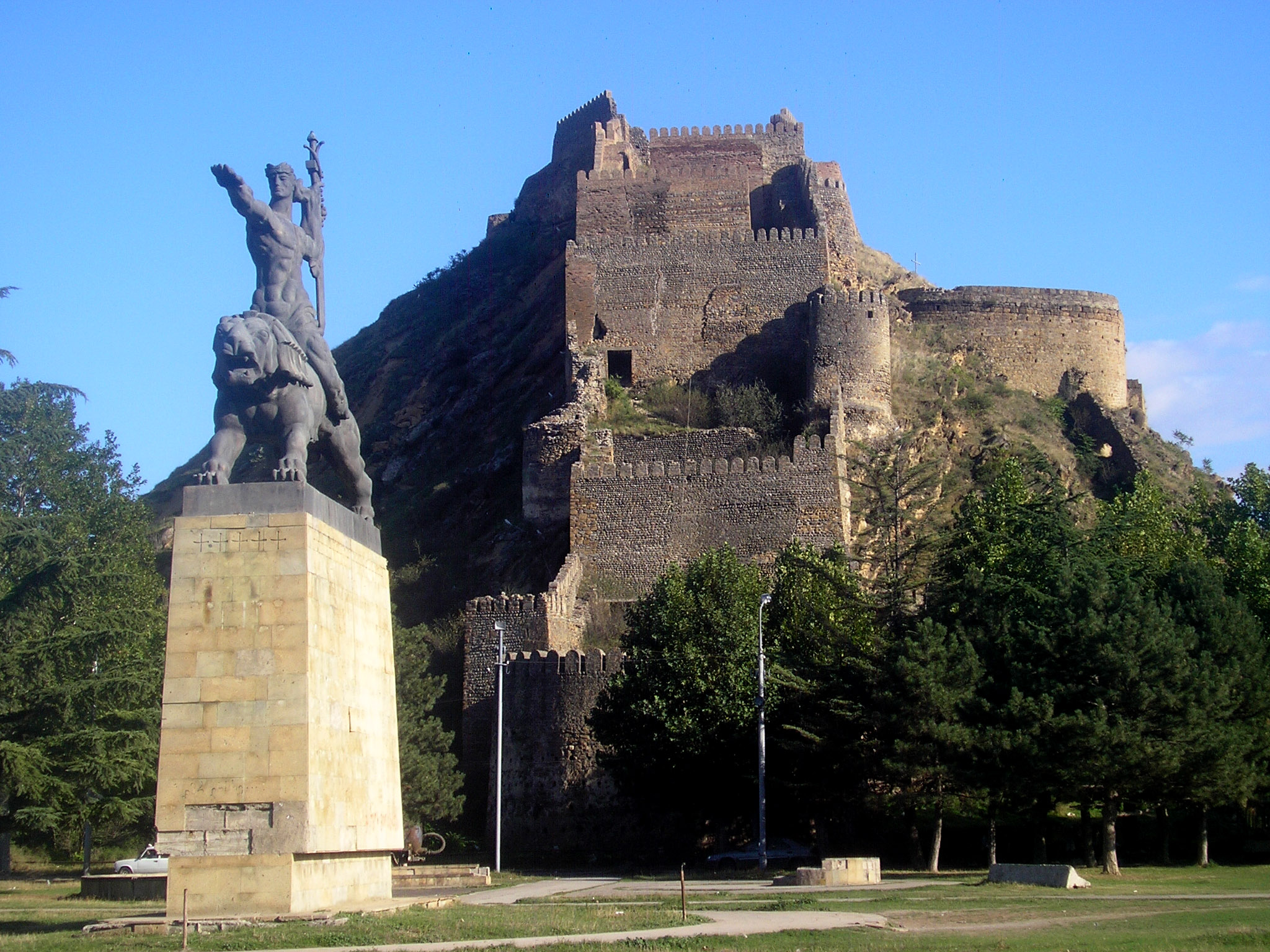 Gori Fortress is a medieval citadel in Georgia, standing above the city of Gori on a rocky hill.
The fortress first appears in the 13th century records but archaeological evidence shows that the area had already been fortified in the last centuries BC. The fortress controlled major strategic and economic routes and accommodated a large garrison. In the 16th century the Ottomans captured it to overawe Tbilisi. In 1598 the Georgians besieged it to no avail; in 1599 they feigned a relaxation of the siege for Lent before launching a surprise attack at night to regain the citadel. The fortress continued to change hands between the Georgians and the Persians in the 17th century.
Gori Fortress was significantly damaged by the earthquake in 1920. The best preserved structure is Tskhra-kara ("the Nine-gated"), which looks to the west, and is adjoined by the supplementary walls on the south and east.

STALIN MUSEUMshow galleryhide gallery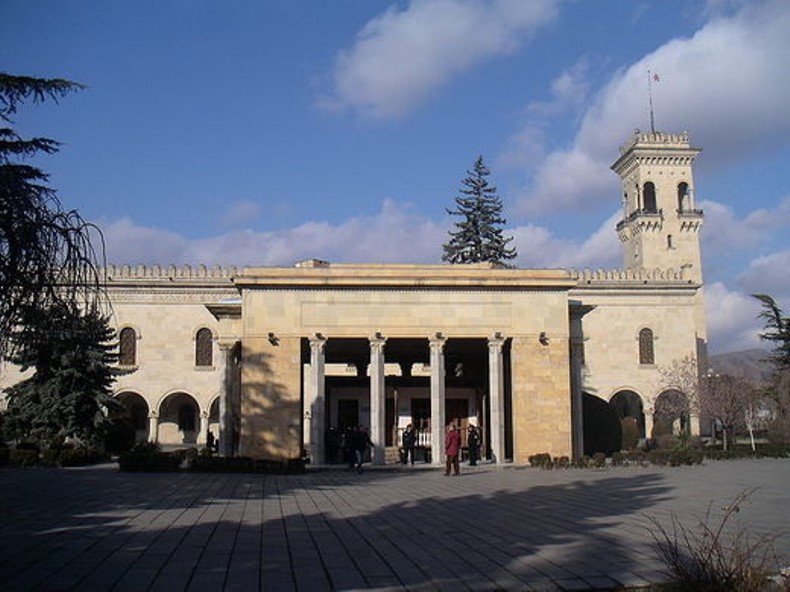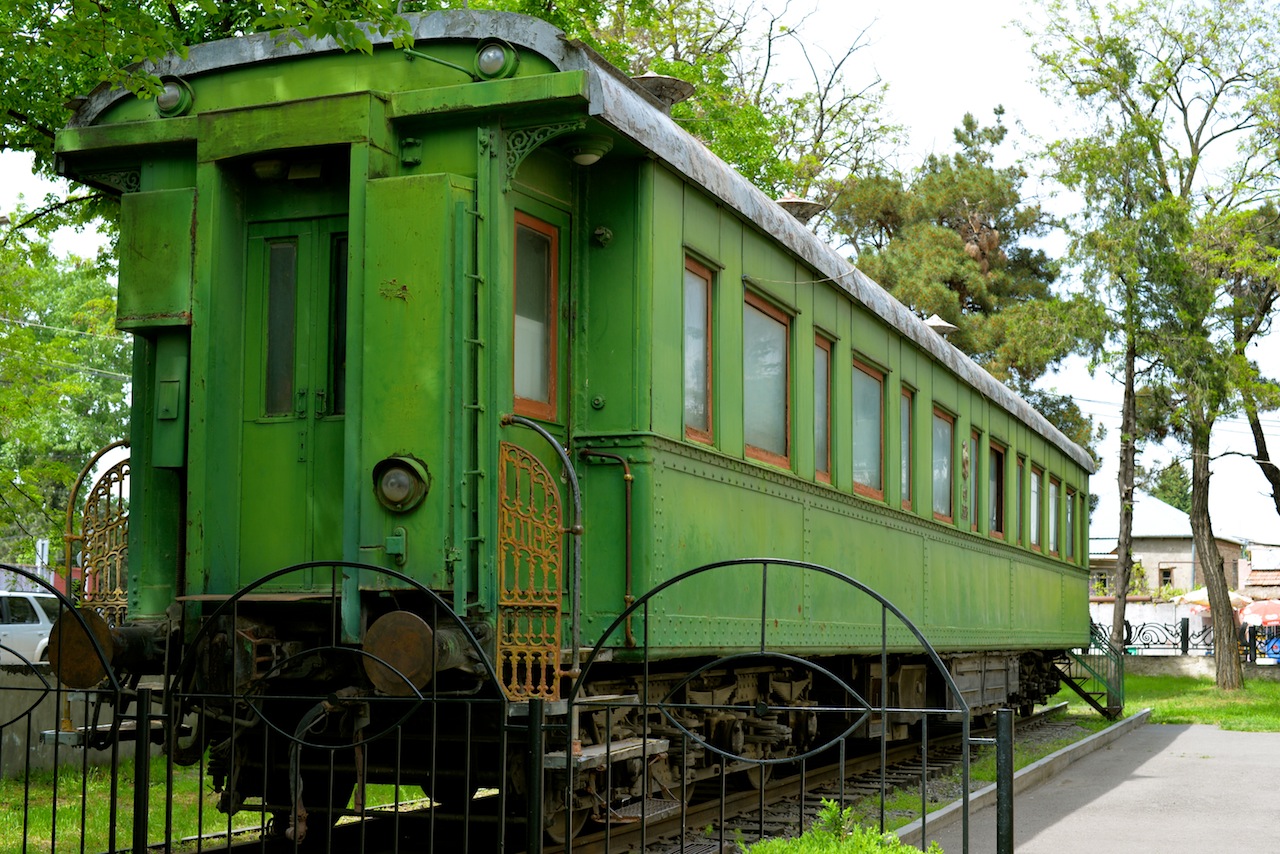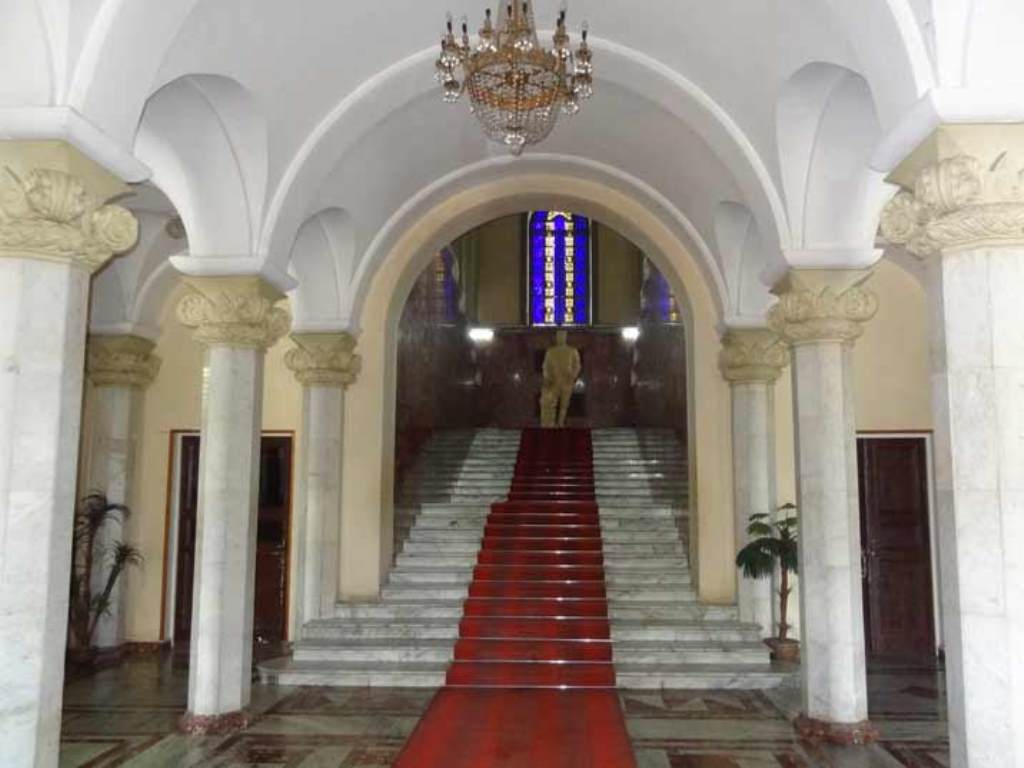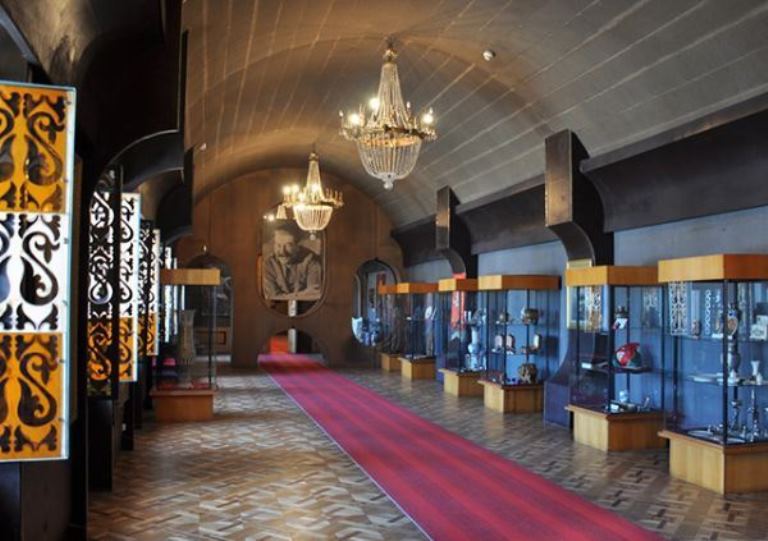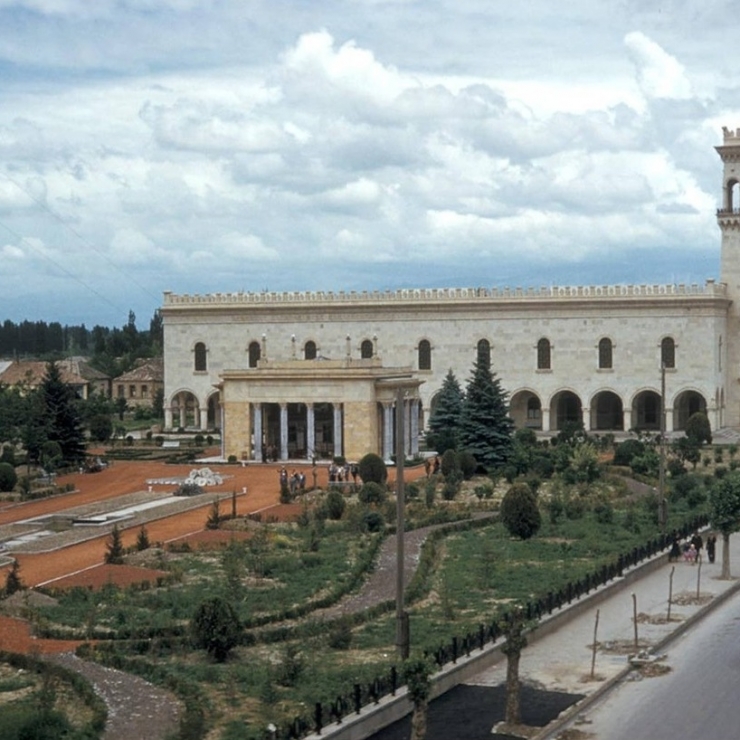 The Joseph Stalin Museum is a museum in Gori, Georgia dedicated to the life of Joseph Stalin, the leader of the Soviet Union, who was born in Gori. The Museum retains its Soviet-era characteristics.

UPLISTSIKHEshow galleryhide gallery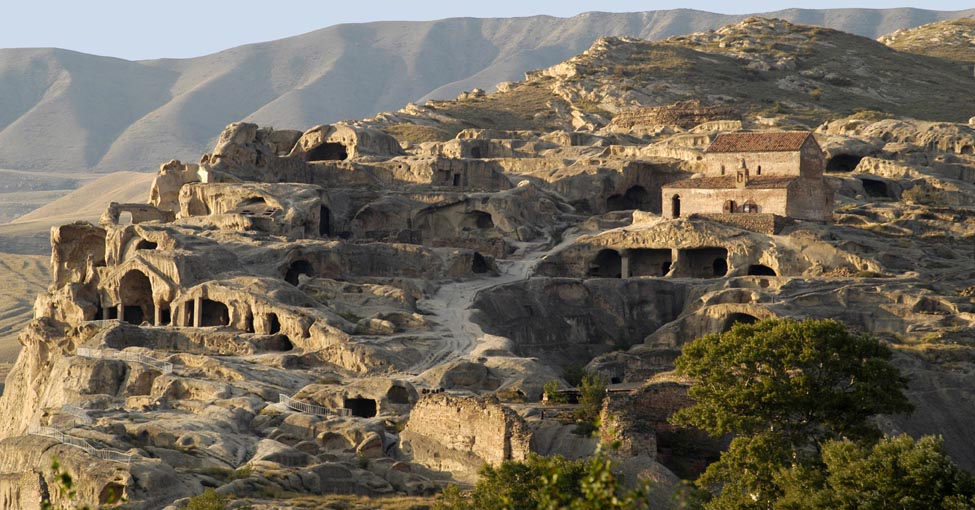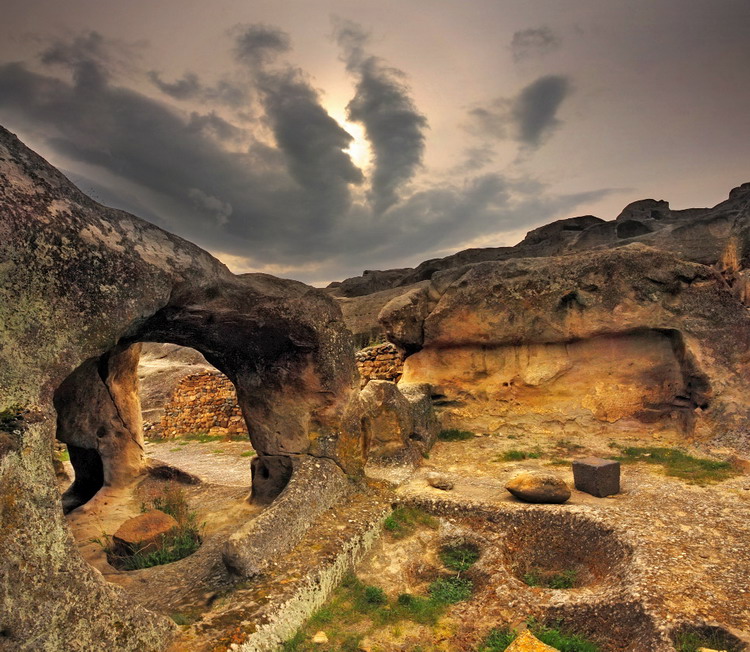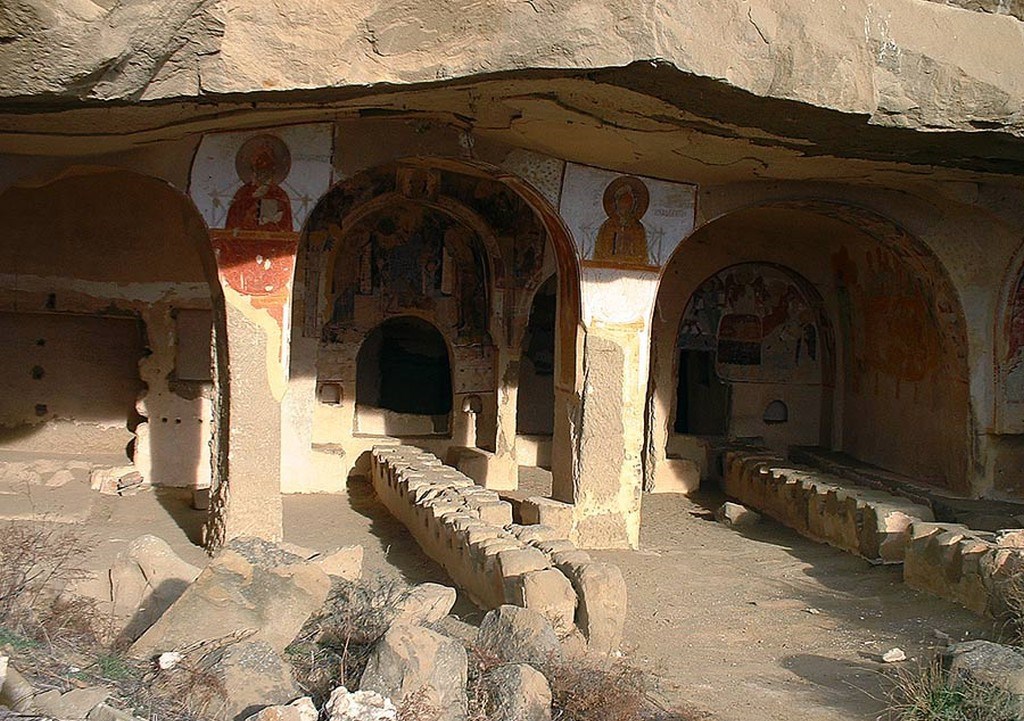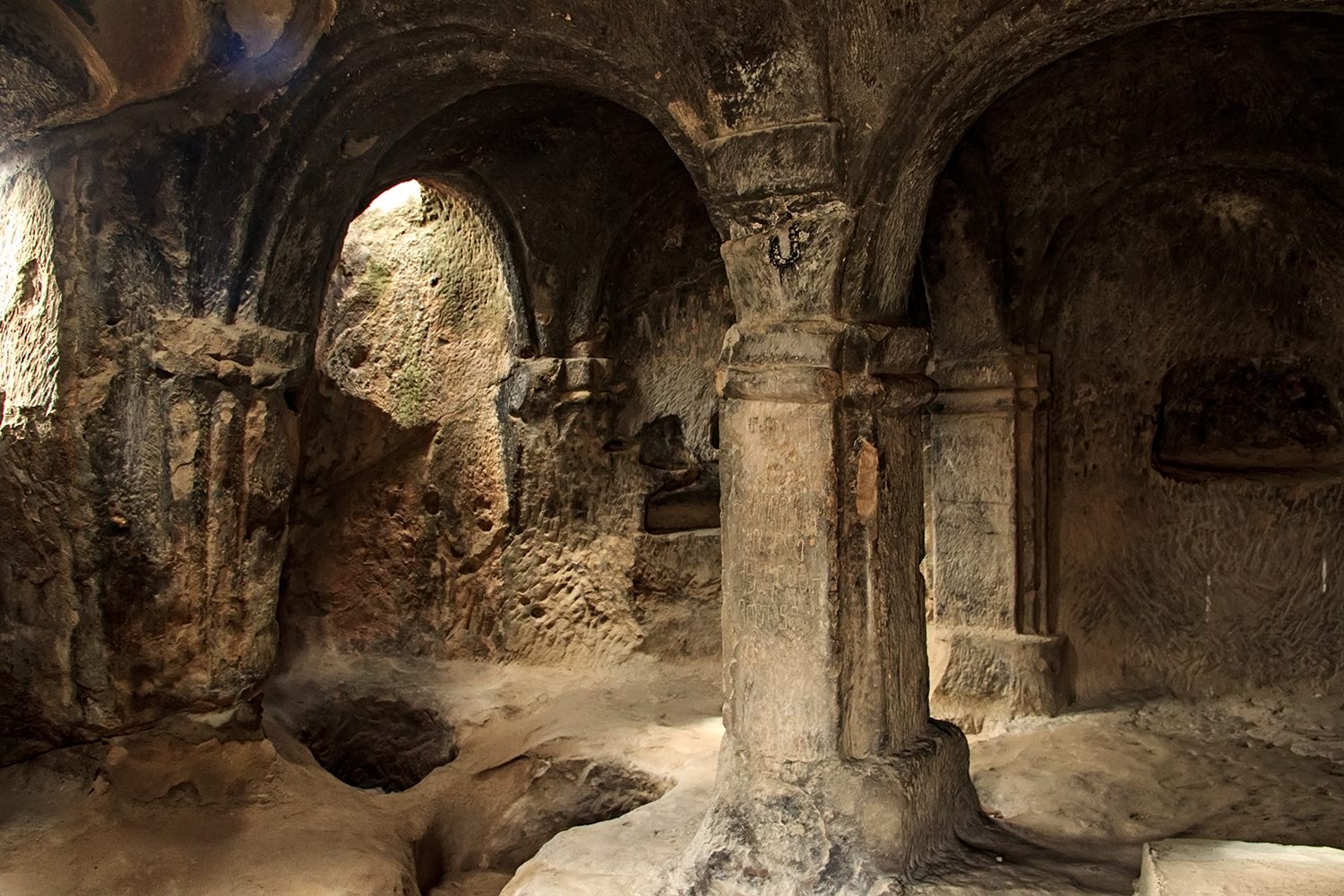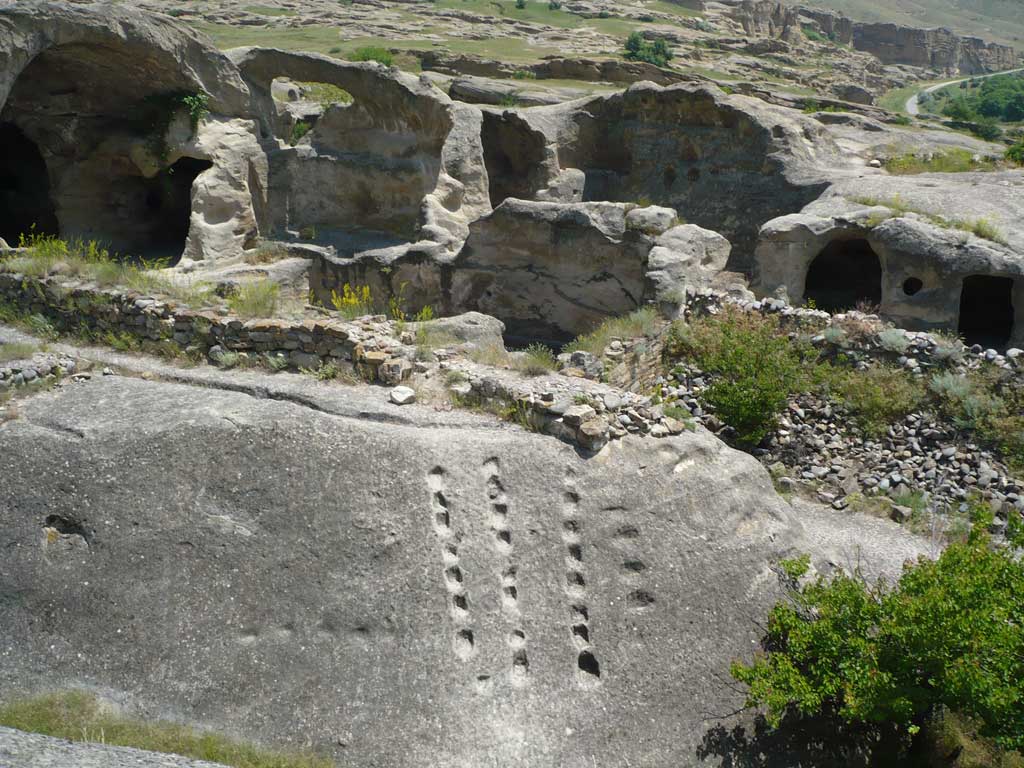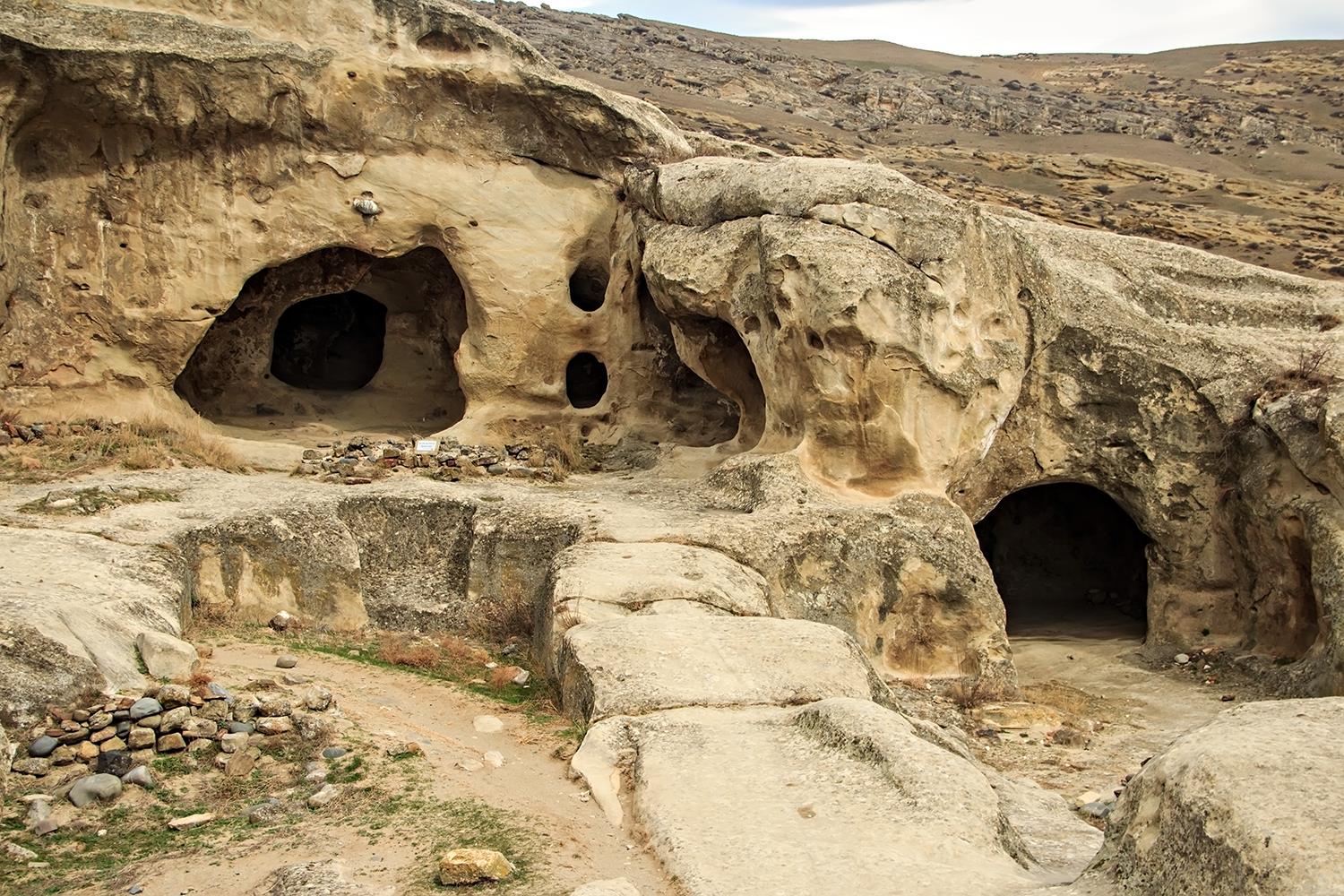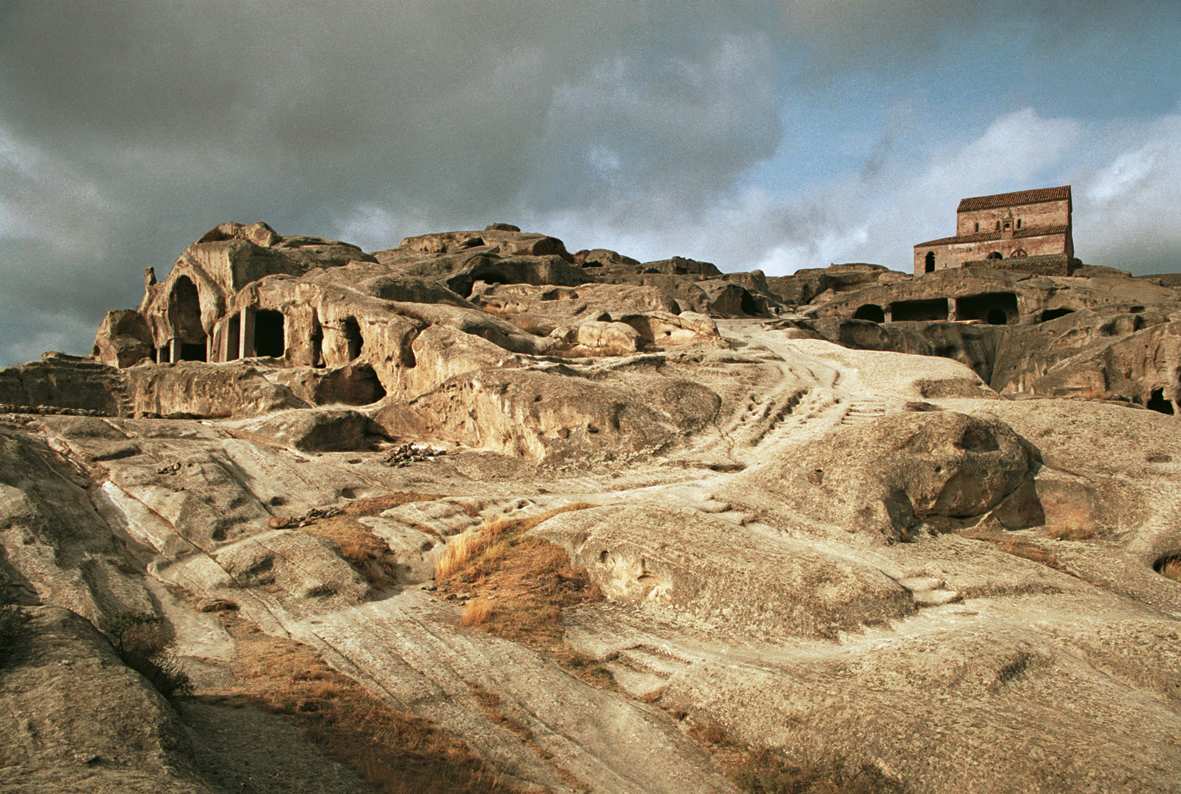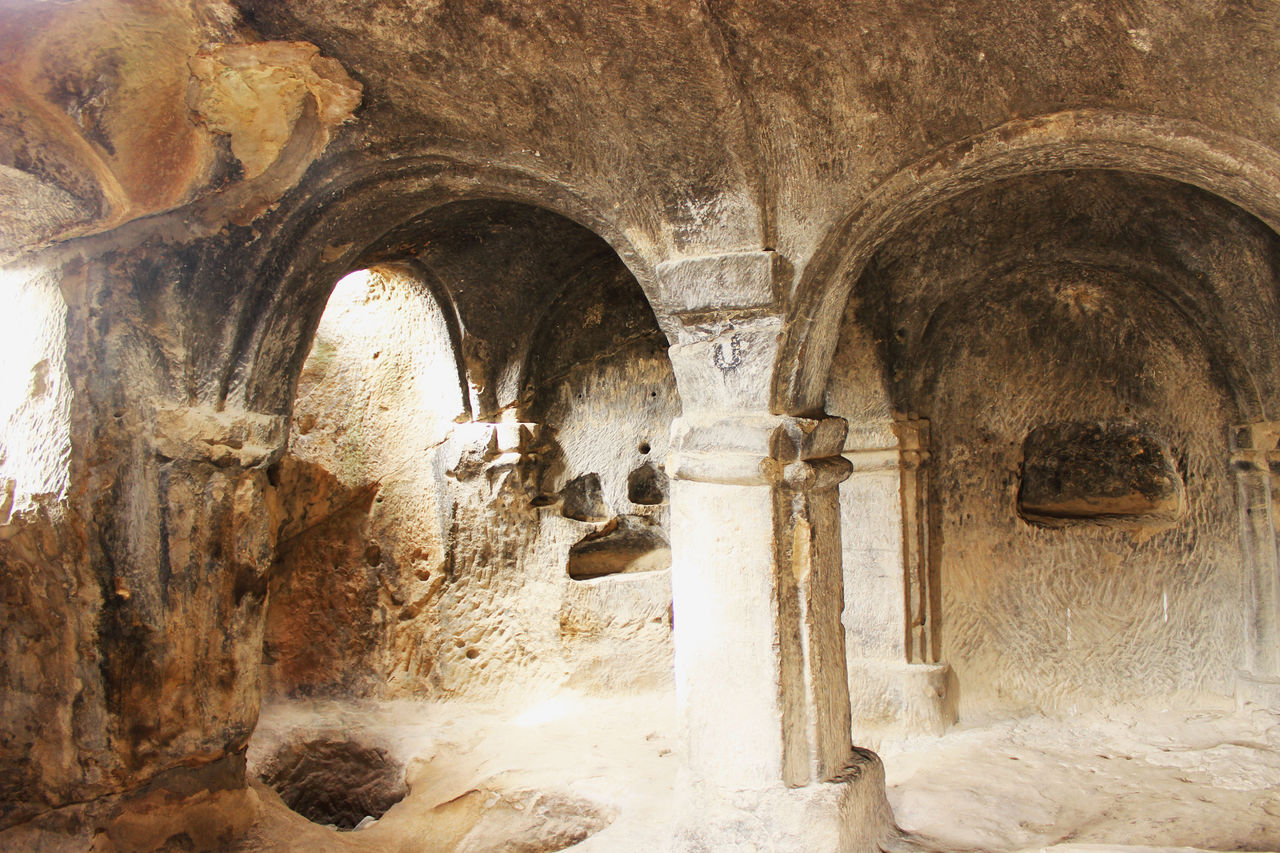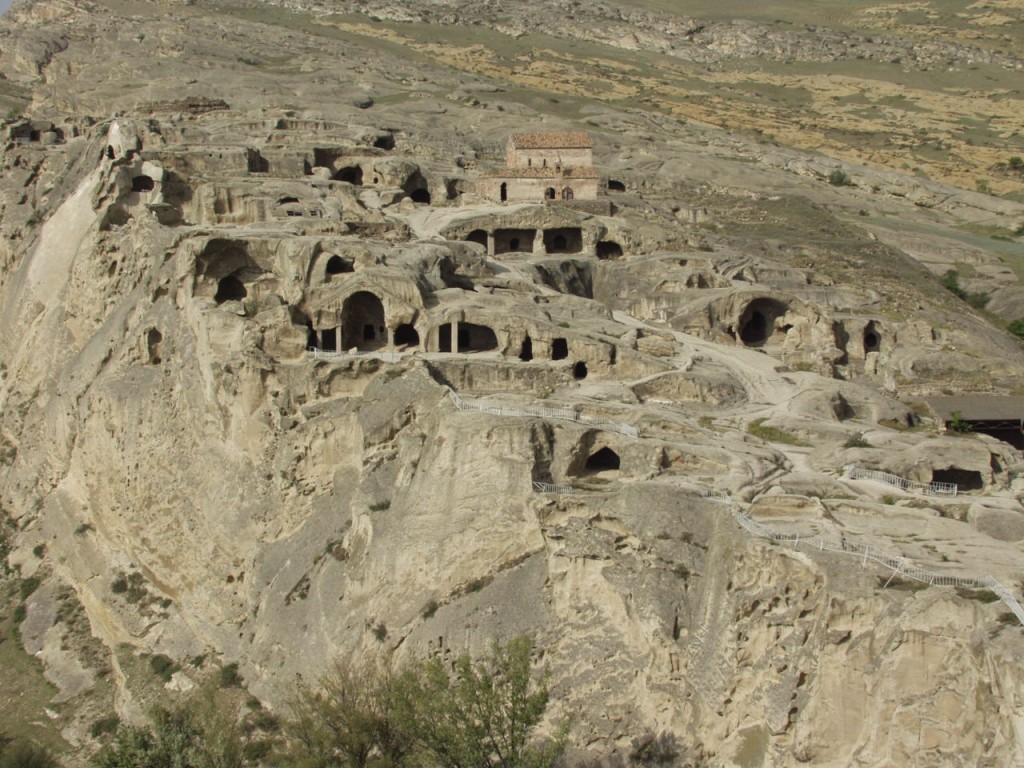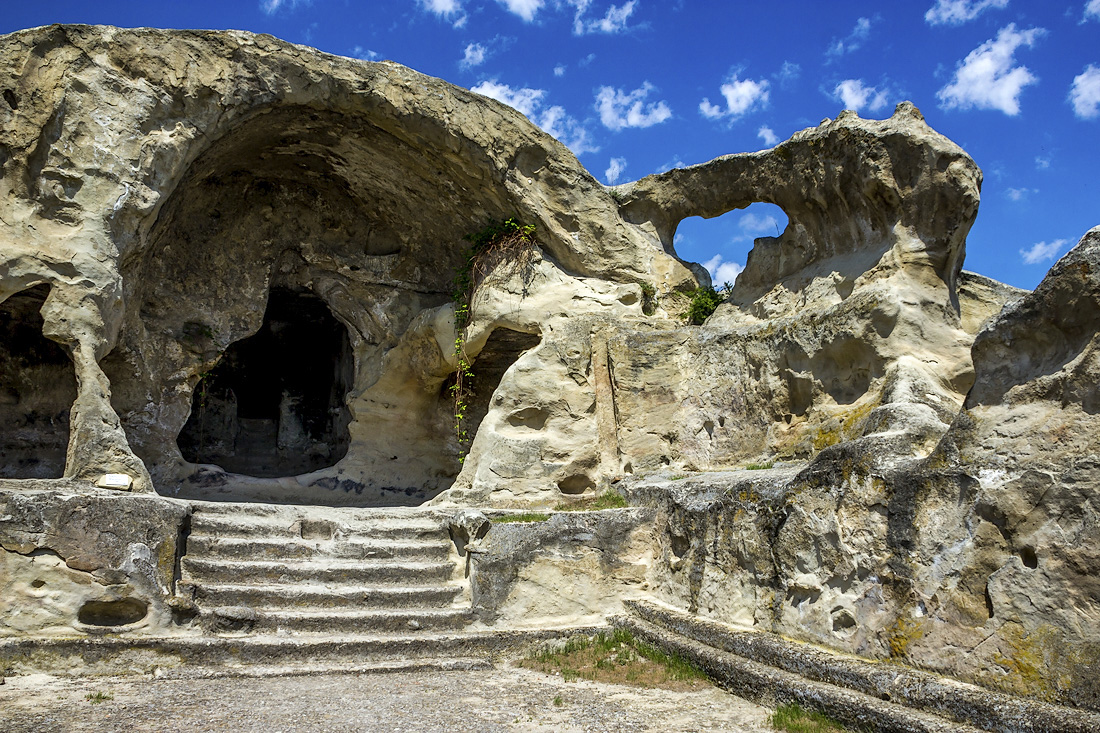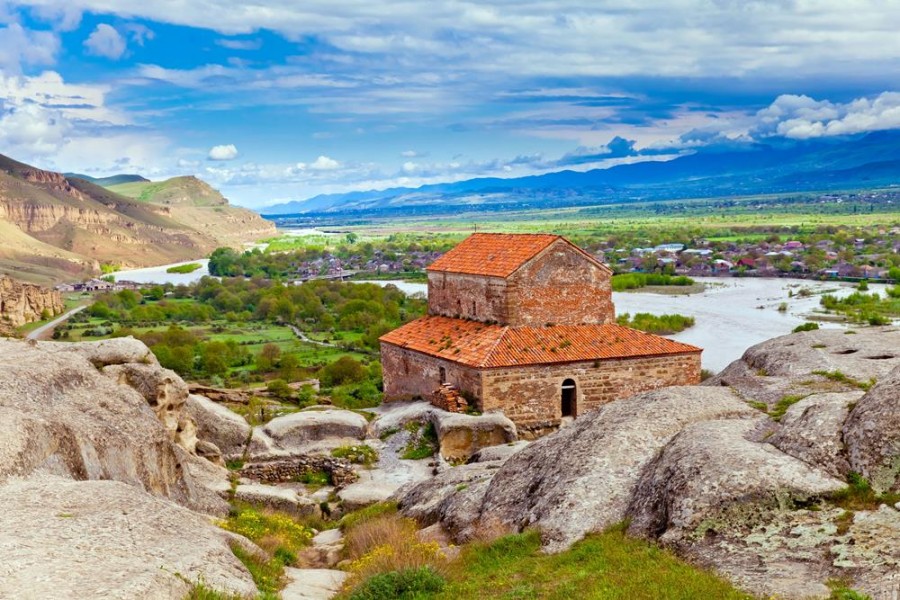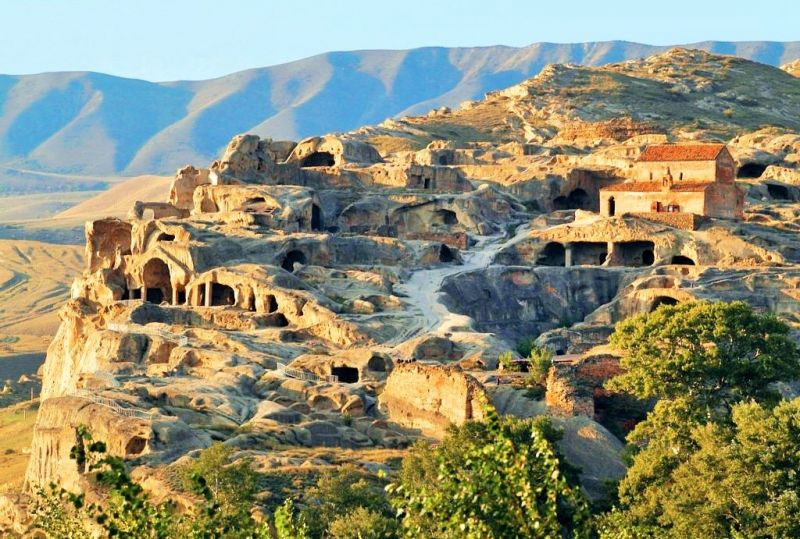 Uplistsikhe (literally, "the lord's fortress") is an ancient rock-hewn town in eastern Georgia, some 10 kilometers east of the town of Gori, Shida Kartli.
Built on a high rocky left bank of the Mtkvari River, it contains various structures dating from the Early Iron Age to the Late Middle Ages, and is notable for the unique combination of various styles of rock-cut cultures from Anatolia and Iran, as well as the co-existence of pagan and Christian architecture.
Uplistsikhe is identified by archaeologists as one of the oldest urban settlements in Georgia. Strategically located in the heartland of ancient kingdom of Kartli (or Iberia as it was known to the Classical authors), it emerged as a major political and religious center of the country. The town's age and importance led medieval Georgian written tradition to ascribe its foundation to the mythical Uplos, son of Mtskhetos, and grandson of Kartlos.
With the Christianization of Kartli early in the 4th century, Uplistsikhe seems to have declined in its importance and lost its position to the new centers of Christian culture – Mtskheta and, later Tbilisi. However, Uplistsikhe reemerged as a principal Georgian stronghold during the Muslim conquest of Tbilisi in the 8th and 9th century. The Mongol raids in the 14th century marked the ultimate eclipse of the town; it was virtually abandoned, and only occasionally used as a temporary shelter in times of foreign intrusions.